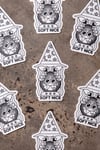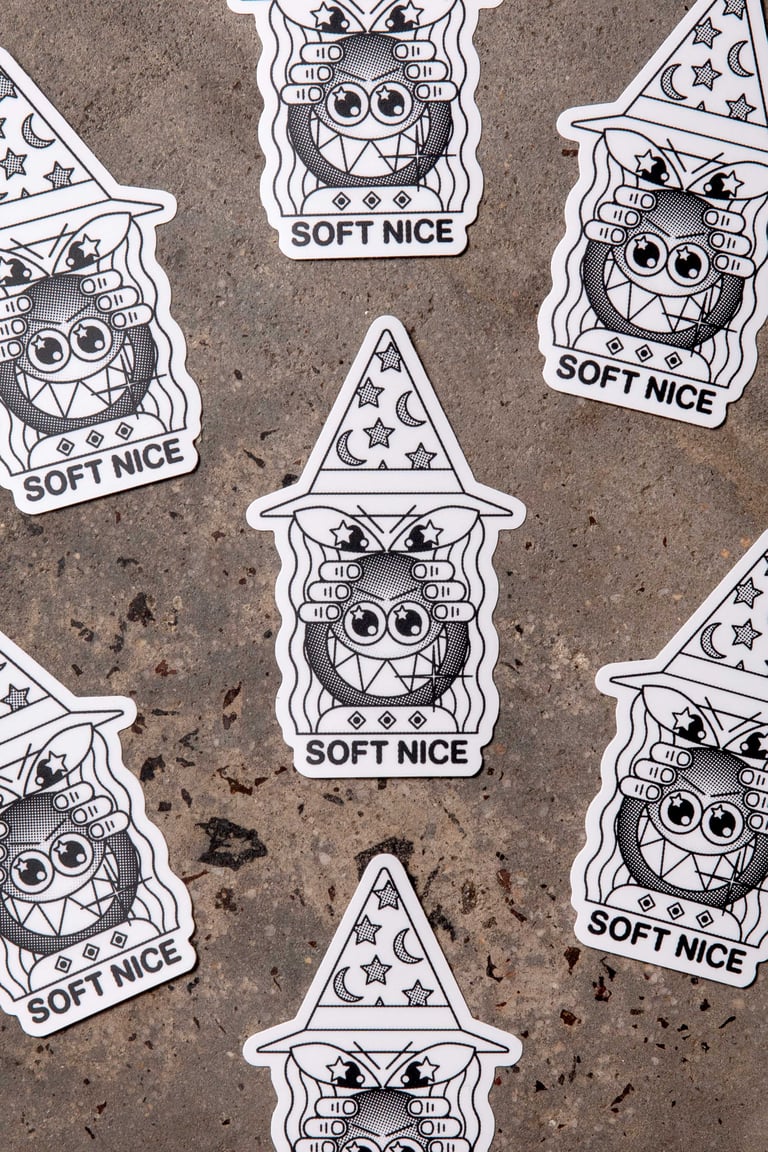 Take a look, tell me what you see!
Black and white vinyl sticker featuring a wizard and their cheeky friend! Unlike a real crystal ball, this baby won't set your house on fire if it's left in the sun. Weatherproof, 7 x 9.8cm in size, die cut and matte finish.
Sent in an envelope via regular post, or can be added to an order for no additional shipping costs. Check out our A6 print of this design in the web store!