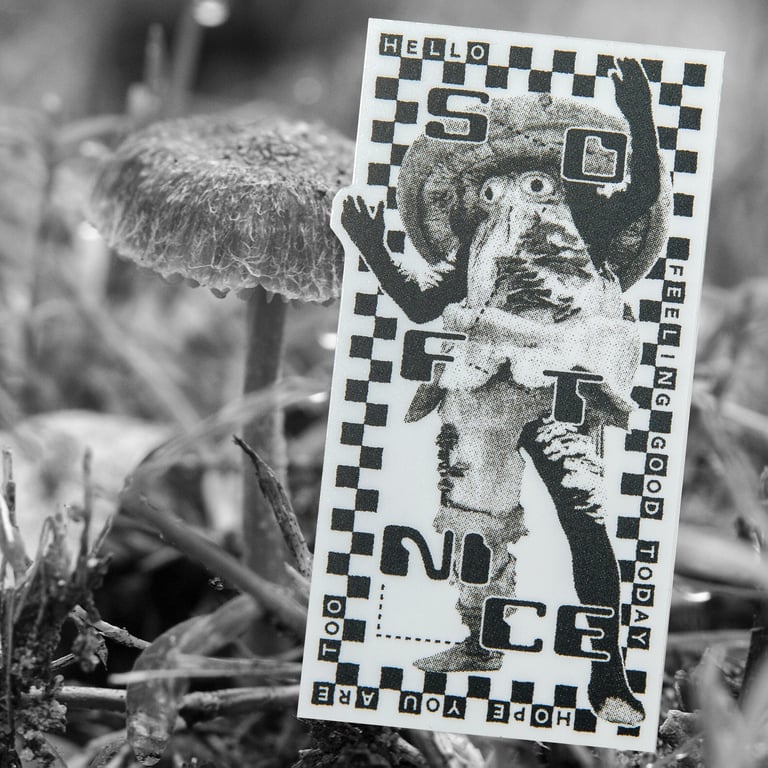 Soft Nice Mushroom Sticker
"Hello. Feeling good today, hope you are too."
Black and white vinyl, waterproof sticker featuring a Tokusatsu Mushroom monster – 9.5 x 5cm in size and hardy enough for your car, fridge, drink bottle or anything else you can dream of!
Sent in a recycled envelope via regular post, or can be added to an order for no additional shipping costs.
Printed locally by Rad Stickers.