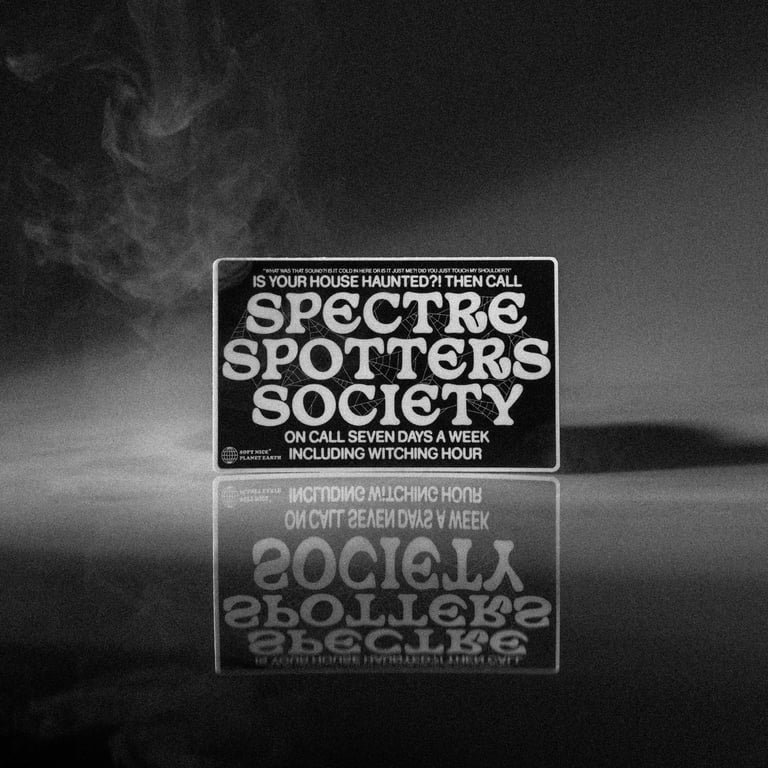 Spectre Spotters Society Sticker
Is your house haunted?! Then call... Spectre Spotters Society!
Black and white vinyl, weatherproof sticker featuring big, cobwebbed type! 6.8 x 11cm in size, with rounded corners and matte finish.
Sent in an envelope via regular post, or can be added to an order for no additional shipping costs.